"Coaching is very different than teaching," ~ Brett Packee, PGA.
As a teacher we give 30 or 60 minute lessons on the full swing, short game, and putting using the latest video technologies. As a coach we do so much more. We set up practice schedules, help with tournament planning, work extensively on the golf course, set up short game and putting stations, work on club yardages, adjust and fit golf equipment, put together a fitness program and more.
CORE COACHING: One thing I love to do in all the group training sessions is to create a pressure situation. We compete all the time on the course, in the short game, and putting challenges. Nothing helps learning more than a little pressure. Coaching is also a service provided by Brett Packee and includes some of the following.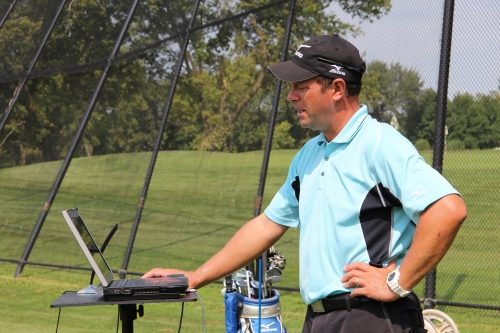 As the first player in Illinois history to win a Player of the Year award and the IPGA Teacher of the Year award, Brett Packee is an industry leader in both teaching and coaching.
Private Coaching Program:
Overall game analysis
Private golf instruction as needed
90 minute coaching sessions (short game, shot making, yardage control, putting, on course, and more)
Equipment analysis, fittings, lies/ loft adjustments
On-course play with coaching and instruction
Caddying for players at major events
Playing of practice rounds together for key tournaments
Traveling to/ watch play in tournaments, providing feedback and creating future practice schedules and game plans
Creating videos and resumes to send to college coaches
Taking pictures of lessons, on-course play, tournaments to create personal portfolio
Letters of recommendation sent from Brett Packee